Our Story
When the founding members of kul grilles were working on a marketing kit for a commercial floor register manufacturer, they took a couple of the leftover floor vent covers home to replace the old floor registers in their homes. They had always struggled to find modern looking grilles to accent their homes and were delighted to see how these linear vent covers enhanced their floors.
After multiple house guests asked "WHERE DID YOU GET THOSE COOL GRILLES?" – the founders knew they had to make these floor registers available to homeowners and trades everywhere. Hence, kul grilles was born! We have since supplied tens of thousands of grilles to some of the most impressive homes in the world.
We look forward to working with you!
Our product
kul grilles are made of quality aluminum, all metal construction and are available in six modern finishes to suit any architectural need. Manufactured in North America, our air vent covers can be supplied to any customer within a few days (in stock items) or a few weeks (for custom requests).
Shop now >
Custom capabilities
One of the keys to our success is our ability to build custom grilles to suit almost any application. See our Custom Capabilities page for more detail on how to work with our product specialists to make your design vision a reality!
More info >
OUR PARTNERS
kul grilles would not exist without the help of our modern industry partners. We have been featured in some of the most prestigious magazines and online publications in the modern space. From DWELL to LUXE, our modern partners have been key to our success
Find us on:
Modern grilles for the modern enthusiast
Whether you are a mid-century modern fanatic or an ultra minimalist design enthusiast, kul grilles has graced the homes of some of the most iconic homes. Our vent covers can blend seamlessly into your space or stand out for an incredible design accent. We look forward to becoming one of the modern accents that makes your home perfect!
Our Customers
We are proud to work with the most impressive design / build companies in North America. From builders and architects to designers and contractors, kul grilles has supplied air vent covers to some of the most beautiful projects in the world. We work directly with the trades and have a select group of showrooms who represent kul grilles. We will also work with homeowners on large, complicated custom projects as well!
Contact Us >
Customer Support
Our dedicated product support team will make sure we get your order right. We aren't always perfect,but we make sure that every customer is happy! We love hearing from our customers (whether they have a problem or just love a new return air grille they bought). Please contact our customer support team with any questions or concerns!
Customer Support >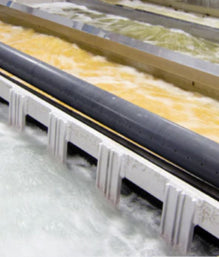 Leading-edge technology
From product technology to our digital help desk support system, we ensure your questions are answered quickly and efficiently. Our manufacturing partners also utilize the most advanced technology available. From advanced digital ordering systems to state of the art anodizing facilities, we are always working to stay on the cutting edge to serve our customers.
Our Promise
We pride ourselves on achieving the highest customer service ratings possible. We may not always get it right the first time, but we will work with you to ensure any problems are rectified as quickly as possible.

You can always access our support staff quickly and receive a reply to your request or issue promptly.

We look forward to serving you and can't wait to have your guests asking: Where did you get those fancy floor registers!!?